No matter where you live, you can easily access pre-recorded 60 minute webinars (video recordings) of some of EMIN's webinars – right from your desk! These presentations are delivered by experts in the field, many of whom are certified elder mediators. Content of such webinars will be considered to meet the training requirements towards Elder Mediation Certification. A certificate will be awarded upon the completion of the webinar. Once your payment has been processed you will receive a link which will enable you to view the recorded webinar.
The following pre-recorded webinars are available for streaming from our website:
1.) Enhancing Your Sensitivities – What Elder Mediators Need to Know to Facilitate Optimal Outcomes
As Elder Mediators we need to be aware of how different cultures generally treat older people. Regardless of how, as a culture or society the elderly are treated, as Elder Mediators we have to be deeply sensitized to their particular needs, feelings, values, etc. It is important to develop a profound sense of mindfulness which requires a deeper sensitivity towards older people. Elder Mediation is more focused on connecting all who attend the sessions in a richly caring and empathic environment, regardless of what is happening culturally. It comes across in our interest, caring attitude and our attentiveness to participants – both verbally and nonverbally. It also comes across in how we grow our skills as an elder mediator weaving compassion, caring and openness in everything we do. By growing mindfulness we are growing our belief and awareness of the possibilities for all who attend. As Elder Mediators we can be the instrument to make these possibilities surface. We do that by acknowledging the issues, emphasizing the wellness component, and by asking the right questions at the right time wrapped in a caring, concern and passionate belief that collectively the participants themselves can move closer to where they need to be. This webinar will provide insight into the critical importance of enhancing your sensitivities towards your clients with a view to facilitating the best outcomes.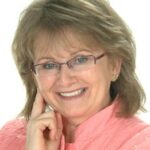 Presenter: Judy McCann-Beranger, M.A., CCFE, FMC Cert. CFM, Cert. EM
International trainer, best-selling author, guest lecturer and certified with both Family Mediation Canada's comprehensive family mediation and elder mediation, Judy pioneered training for elder mediators and drafted the first code of conduct for elder mediators. Judy is a past president of Family Mediation Canada and past chair of the Elder Mediation International Network (EMIN). Judy was involved in several research initiatives on elder mediation and is EMIN's Chair of Summits.
Cost: EMIN Members: 20.00 € / Non-Members: 25.00 €
* EMIN MEMBERS – To purchase this pre-recorded webinar (20 € ) for streaming,  please click here.
NON-MEMBERS – To purchase this pre-recorded  webinar (25 €) for streaming,  please click here.
* Join the Elder Mediation International Network to take advantage of reduced rates!