Judy McCann, Chair, World Summits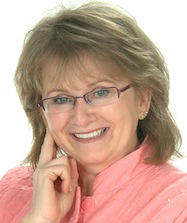 Judy McCann-Beranger is Employee Assistance Coordinator for Teachers in NL in Canada. She is an International trainer, bestselling author, guest lecturer and certified Family Mediation Canada Family Comprehensive Mediator and Elder Mediator.  Judy pioneered training for elder mediators in 1994. With the assistance of numerous focus groups Judy drafted the code of conduct for elder mediators. Judy is Chair of Summits for the Elder Mediation International Network and has led 7 World Summits on Elder Mediation acting as co-chair for each conference.  Judy is the Chair of Certification for Family Mediation Canada; is a past president of Family Mediation Canada, Family Service Canada and Past Chair of the Elder Mediation International Network. Judy has been involved in several research initiatives on elder mediation and led a community based research project to inform the practice of elder mediation.
Judy is a recipient of several National awards along with the EMIN Sherren Award. Ambassador Patrick Binns, on presenting the award at the Canadian Embassy in Dublin congratulated Judy for her exceptional contributions to the advancement of elder mediation globally and remarked on her tenacity, leadership and inspiring work – both in Canada and abroad bringing together some of the greatest minds in the world on elder mediation. "The resultant positive impact on families around the world is to her credit" said Ambassador Binns.