Kevin Lonsdale and Dale Bagshaw recently became the first mediators from the Australasian region to complete the Elder Mediation Certification Program, thereby entitled to use EMIN's  coveted "Cert.EM" designation.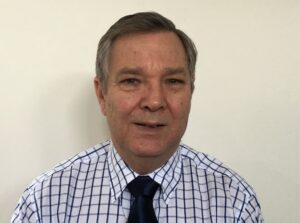 Kevin Lonsdale, B.Tech(Eng), DipLaw(LPAB), AssocDipMechEng, GradDipLegalPractice, Grad Cert Conflict Mgt, Cert EM. Lawyer, of the Supreme Court of the Australian Capital Territory.Canberra, Australia.
Australia has one of the highest life expectancies of people in the world. In 2014 the number 65 years and older was 3.4 million, 15% of the population. Projections are that by 2064, this will increase to 11.5 million, 28% of the population. As Australia's first internationally certified elder mediator, I have the expertise and training, to assist older people and their families to discuss and agree on their own plans, for the future.
Dale Bagshaw, Dip.Soc.Stud, BA, M.Soc.Stud, PhD., Cert.EM. Adjunct Associate Professor, School of Psychology Social Work & Social Policy, University of South Australia.
At the 10th National Mediation Conference Dale was dubbed 'grandmother' of mediation in Australia and in 2014 was awarded the Michael Klug LEADR Award "for her many, very varied and enduringly significant innovations in the Australasian DR landscape over many years". She has led many national research teams, including those focused on family violence, elder abuse and elder mediation,  In April 2013, Dale co-convened the 6th World Summit on Mediation with Age-Related Issues in Adelaide and received EMIN's Sherren Award for leadership in this field. She subsequently established and Chairs the Elder Mediation Australasian Network (www.elder-mediation.com.au). Dale is a member of EMIN's Board and Certification Committee.