Colleen Currie, Treasurer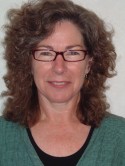 Colleen is an Accredited Elder Mediator with Family Mediation Canada (FMC). In 2008, she was the first recipient of the Elder Mediation International Network (EMIN) Sherren Leadership Award.  Colleen is also an Accredited Family Mediator with Ontario Association for Family Mediation (OAFM), and is a past president of that organization. She is committed to helping families resolve conflict through mediation. Her practice is limited to mediation, facilitation and collaboration.
Colleen is a lawyer, mediator and trainer practicing in Ottawa, Canada. In addition to her law degree (graduated cum laude), Colleen has a Masters degree in Conflict Resolution. She is an adjunct Professor at both the Faculty of Law, University of Ottawa, and at the Centre for Conflict Education and Research, Carleton University. She is also on the faculty of the Ontario Collaborative Law Federation and has provided training to professionals throughout Ontario.
She was co-chair of the inaugural EMIN Conference held in Ottawa, Canada in 2008,  and presented at the EMIN Conference in Glasgow, Scotland in 2013. She has appeared on radio, television and in print as an expert in conflict resolution and family matters. Prior to her legal calling, Colleen had a professional career in both the public and private sectors, where she provided training locally and internationally in negotiation, strategic planning and contract management.